Meet the fitness experts ready to help you achieve your fitness goals.
Our team of fitness and nutrition professionals are invested in your health. We make every decision with our members' well-being in mind. Achieve your goals with us!
OWNERS
Simply put, our mission is to help you achieve and stay in the best shape of your life. We are committed to encouraging a community driven by fitness, health, happiness and hard work.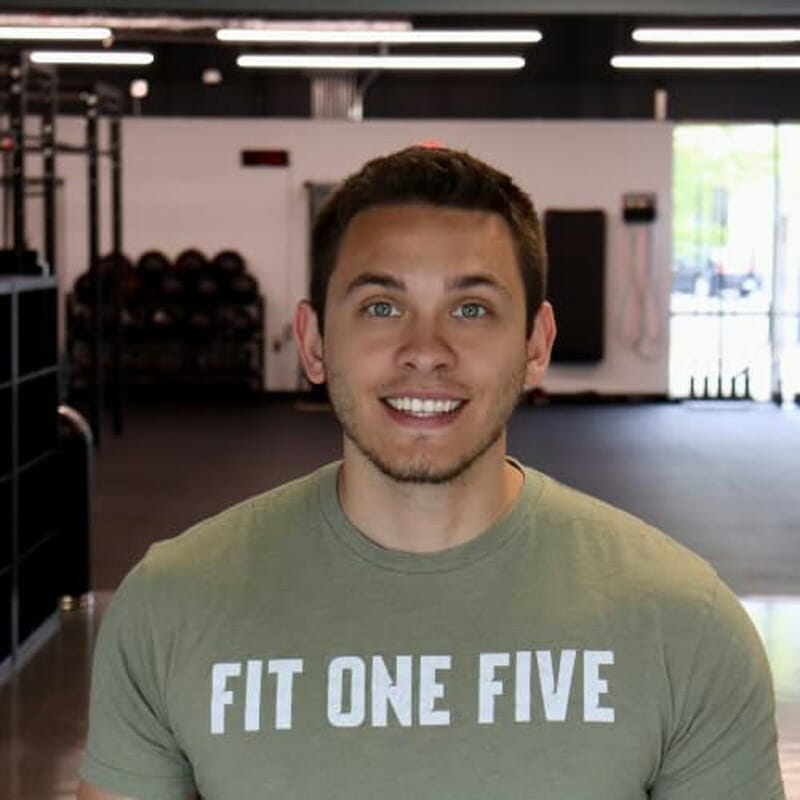 COACH
Tim Rainer
BS Allied Health, CSCS, CF-L1, USA Weightlifting, ASCM cPT
I'm most fulfilled when I get to show someone how strong they can be. As my career and life have advanced I've found myself training to be the best father, husband and dog dad possible.
I grew up in Mount Vernon, Ohio surrounded by corn fields. During my senior year of high school I broke my back, and eventually recovered well enough to play NCAA College Baseball. I had developed a desire to help others become resilient physically and mentally during my time there. After my baseball career I moved on to Professional Powerlifting, Crossfit, Spartan races, etc. and have spent my career helping others reach massive goals as well.
COACH
Ashley Rainer
BS Kinesiology, Precision Nutrition, NASM cPT, USA Weightlifting
My professional goal is to teach women how to reach their nutrition and fitness goals without sacrificing their quality of life.
My personal goal is to show my daughter that she can be strong, confident and unbothered by the standards of social media. I was raised on a dairy farm in Green Bay, Wisconsin and have always appreciated the work ethic that taught me. I was active in sports my entire life but during my time at the University of Wisconsin I realized I wanted to help people transform physically and mentally. I have 15+ years in the fitness industry and am still fired up to help my clients reach their goals.
COACH
Austin Gaskell
BS Exercise Science, ACSM cPT, USA Weightlifting
My passion is people. Specifically people who have come to grips with themselves that they need and must make a change.
I have traveled nationwide to learn the newest advances in the science of human performance, earning several certifications and working in a diverse realm of fitness facilities. As a veteran in the industry, I strive to provide the best possible training to anyone seeking a healthier and stronger lifestyle.
COACH
Kaden Roy
BS Human Kinetics, PSL1, IFA PT
As a personal trainer, my goal is to help you feel your absolute best. I moved to Franklin from Windsor, Ontario, Canada to find my purpose and start a new journey.
Book a Free Intro at Fit One Five today. Chat with a coach to learn more about how we can help your reach your goals.